Farmersville Business Park
With the help of K&L Construction (Site work and utilities),  Randy Helmberger (civil engineer) and Greg Tackett (concrete) we are on schedule and within budget. Since starting dirt work in April, mother nature has fully cooperated. Between April and now we have completed all on-site and off-site underground utilities, received final platting from the city, received building permits and poured 3 slabs with the remaining to be poured the first and second week of November. Our first 50×120′ pre-engineered building will be delivered next week (10/31) with with erection beginning on the same day. Below are some of the highlights of the project.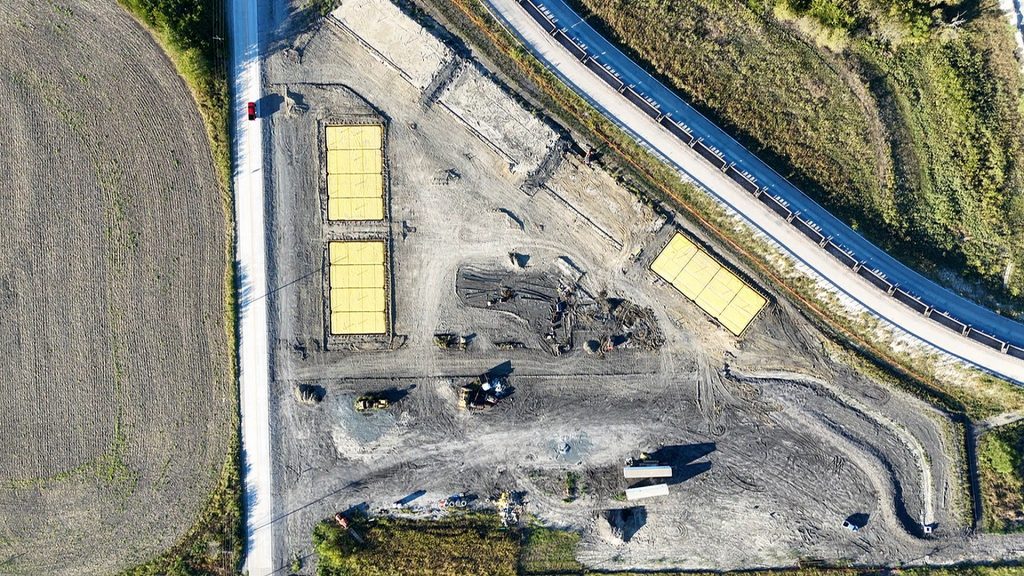 As of Tuesday, 10/24, three of the building pads have been poured with the remaining three planned to be completed and poured the 1st week of November. From this vantage, the details of the fire lanes, storm water detention can be seen.
We have completed all off and on-site underground utilities including 1800 feet of off-site sewer along Highway 380 and water to the site. Martin Marietta was extremely easy to work with as we had to cut and replace two  18″ thick concrete drives that accessed their operations plant.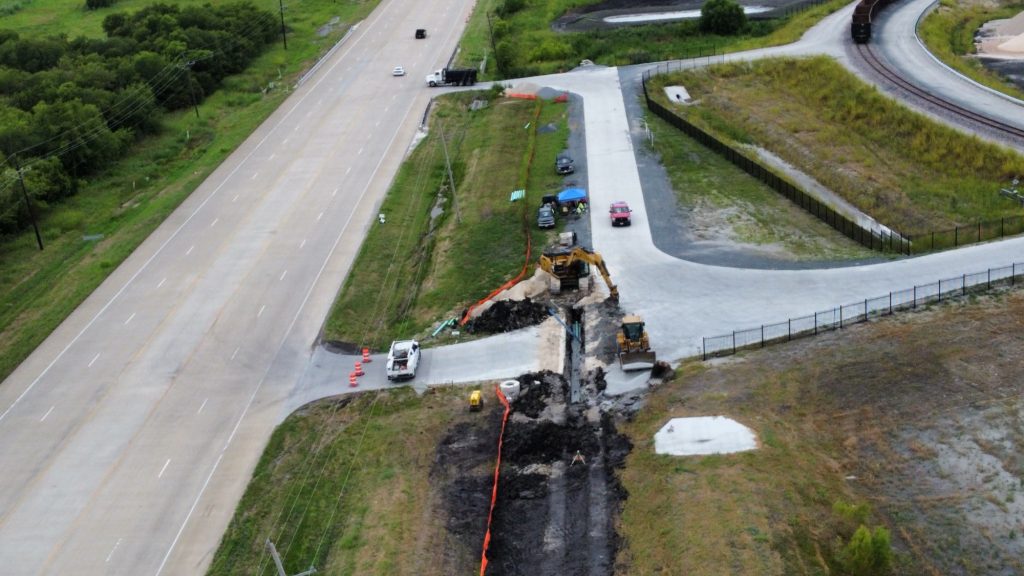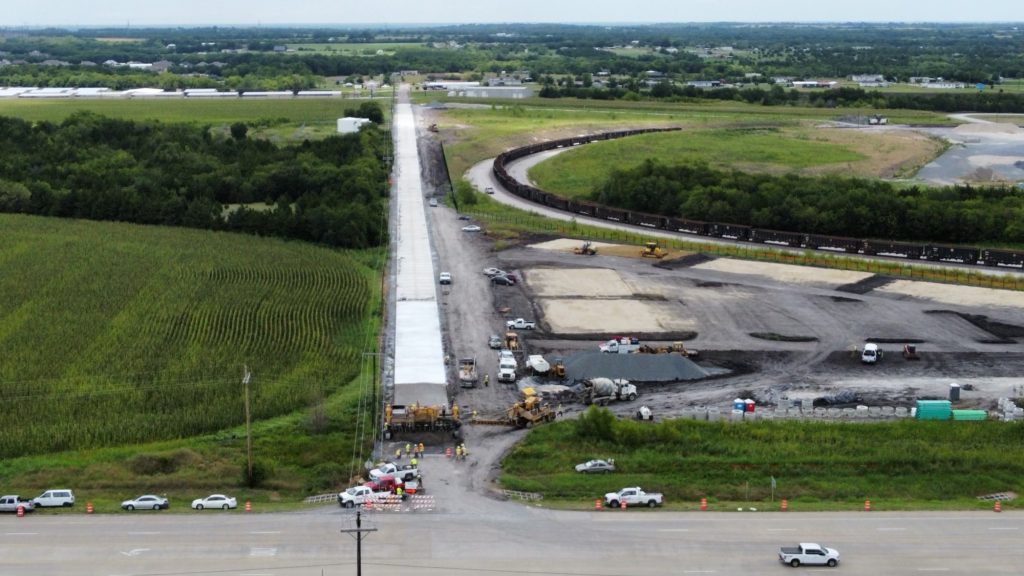 We lucked out with the timing of CR 653 change to concrete from asphalt to support increased traffic. This new road will greatly improve access for tenants and their customers as well as enhance the aesthetics of the site.
180' Aerial Sewer Crossing
As part of our on and off-site sanitary sewer work, this four pier aerial crossing was built over a water wash that moves storm water from our site under Highway 380 to the South.This ensures flooding will not be an issue.